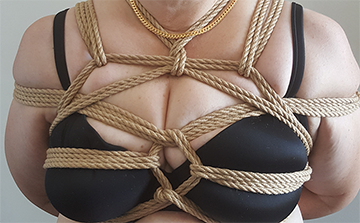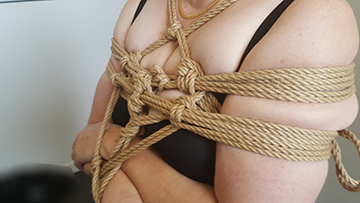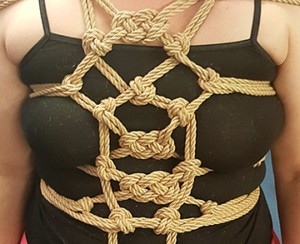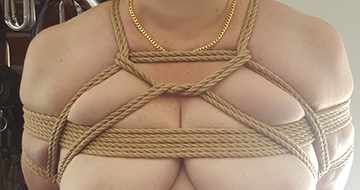 Come Learn To Tie With Us!
Just some of the amazing things you can do with rope!
Rope 101 Instructional Class
Starting on September 28th, 2019 the 101 class will become its own stand- alone class on each 4th Saturday of the month from 2PM – 5PM.

Prerequisite: To take this class you must have already been through the Safety & Introduction (S&I) Class.
The Beginner's Rope 101 Instruction Class is a six-month series of classes designed to give those new to rope the chance to learn from an experienced instructor how to improve their rope work at a 101 level. Classes do not have to be taken all in row, join anytime!
Each class in the curriculum is unique in the series. There will be hard skills, soft skills, and at least one specific tie taught in every class.
When: Every 4th Saturday from 2PM - 5PM. (see note below about setup)
Cost: $20 per person, cash-at-the-door or purchase tickets. There are a limited number of spaces, a pre-purchased ticket guarantees you a spot in the class.
Location: Given upon payment or by RSVP. Note: RSVP does not guarantee you a spot in the class.
It is a class with lots of information on applying the information you learn in the Safety & Introduction Class.
Examples of soft skills taught in our 101-level classes would be:
What is Shibari/Kinbaku?
Stages of a Tie
Negotiation
Consent
Communication
What to Bring
Etiquette
Basic Anatomy / Safety
Examples of hard skills and specific ties taught at the 101-level classes would be:
Beginning Rope Management and Care
Understanding Tension and Reverse Tension
A Single Column with a Quick Release
A Double Column Tie
An Arms-Free Chest Harness (e.g., Shinju, Pentagram, Kimono)
Simple Futomomo (leg tie)
Diamond Body Harness (Hishi)
Hair Ties
Gauntlet/Laddering Ties
You will need to have the following materials: Two 30' lengths of rope, Safety Cutters, and Floor Mats.
You are welcome to come as a single or with a partner. If you come as a single you may have the opportunity to pair up with another single in the class. However, we make no guarantee that you will have someone else to tie/be tied. Just like the Safety & Introduction class we do our best to ensure everyone has a good time and learns the content.
All bodies, genders, identities and sexualities are welcome.
Class will start promptly at 2 PM, which means you will need to be at the facility by 1:45 to get setup. Please be prompt and respectful of the other students. Doors will be locked 5 minutes prior to the start because the facility must be locked and instructors will not be able to answer the door.
Plus, other content to help you improve your rope experience!
Once you reach the advance beginner skill level, through the 101 class or on your own, you are ready for the first of our 200 Level Series of classes. To qualify as a Top you must be able to tie the following ties without needing any assistance or supervision.
Single Column Tie
Double Column Tie
An Arms Free Chest Harness
The skills taught here will make your rope play more exciting, adventurous, sensuous, and torturous!